Junior League of Fort Worth Kicks Off 90th Year, Announces 2019-2020 Board of Directors, Key Projects and Initiatives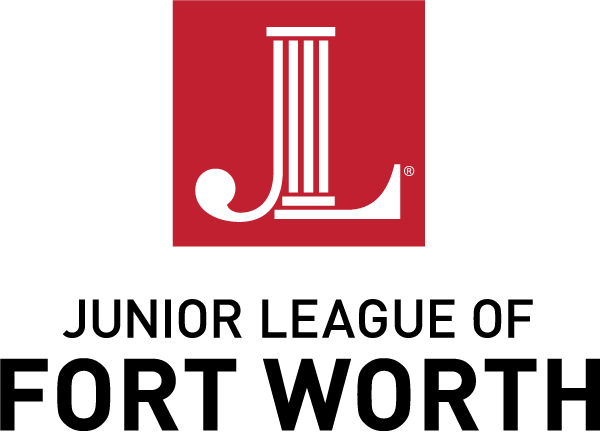 FORT WORTH, Texas (September 10, 2019) – The Junior League of Fort Worth (JLFW) is pleased to announce its 2019-2020 President Ashley Freer, the full Board of Directors and the list of 2019-2020 Projects to be completed in the organization's 90th year. The JLFW is the 10th largest League in the world, and a member of the Association of Junior Leagues International.
A charitable nonprofit founded by volunteers in 1929 and chartered in 1930, the JLFW promotes voluntarism, develops the potential of women and improves the community through the effective action and leadership of trained volunteers. The League year runs from June 1, 2019, to May 31, 2020, with the JLFW's first full membership meeting of the year to be held on Thurs., September 12.
Freer is a long-time member of the Junior League, having joined the Junior League of Atlanta in 2002 before transferring to the JLFW in 2006. In addition to a decade of service within the JLFW's Communications, Community, Fund Development and Membership Councils, Freer brings nearly 20 years of experience as a marketing professional and local business woman to the League. She is a principal at Fort Worth's Balcom Agency, where she leads strategy and heads a group of account service team members. Freer is a graduate of Leadership Fort Worth's 2015 class, a former board member for Fort Worth Sister Cities International and was named one of Fort Worth's 40 Under 40 by the Fort Worth Business Press in 2013. She currently serves on the board of Mayfest, Inc. and is an ex officio board member for The Cliburn as part of her service as JLFW president.
"For 90 years now, the women of the Junior League of Fort Worth have sparked possibility in our community, volunteering their time to lead and unite over community service. That has been our past, it is our present and it will be our future," says Freer. "We have embraced the theme 'Spark Possibility' internally for 2019-2020 because we honor what has been built by our membership in the past – from Historic Fort Worth to Mayfest to The Parenting Center – while also recognizing that there is work to be done. I'm proud of the women of the JLFW, who demonstrate that community care and impact is multi-generational and is for all women."
Freer, along with the entire 2019-2020 Board of Directors, brings diverse skills and expertise to lead the women of the JLFW through this new year. This year's board includes:
Amber Robertson, President-Elect
Rebecca Simmons, Administrative Vice President
Emily Radler, Community Vice President
Luci Hoad, Communications Vice President
Rachel Hopper, Education Vice President
McKenzie Montague, Finance Vice President
Brittyn Brender, Assistant Finance Vice President
Robin Greenhaw, Fund Development Vice President
Becky Escott, Membership Vice President
Janine Kraus, Nominating Chair
Paige Pate, Sustaining Advisor to the Board of Directors
During the JLFW's 90th year, $490,000 has been allocated to distribute to area nonprofits within five Impact Areas: Arts & Culture, Education, Health & Nutrition, Life Readiness and Supports Fort Worth. Confirmed by member vote in 2018, the League has deployed 84 volunteers to 11 organizations through its Project Research and Development Committee. The Projects for 2019-2020, three of which are special 90th Anniversary Projects to receive $90,000 each, are:
Cook Children's Health Foundation, which has been granted $90,000 and 10 volunteers toward its Mental Health & Suicide Prevention Project. Funds will be used to help Cook Children's create an environment and facilities that help children and their families when the child is suffering from a psychotic episode or a suicide attempt.
Historic Fort Worth, which will receive $90,000 and six volunteers to assist with the Ball-Eddleman-McFarland House Accessibility Project. The goal is to renovate the Ball-Eddleman-McFarland House (a previous Junior League headquarters) to make it accessible to all, fully complying with the Americans with Disabilities Act. Volunteers will work in the Preservation Resource Center.
JPS Foundation, chosen to receive $90,000 and six volunteers to assist with the NICU Supplemental Nutrition Project. The grant will be used to purchase human-based milk nutritional supplements for premature babies at JPS Hospital. Volunteers will work within the NICU with the premature babies and their families.
Fort Worth Youth Orchestra, which has been granted $50,000 and seven volunteers for the Orchestra Season Support Project. $50,000 will go to support the Fort Worth Youth Orchestra's Concert Season and special events, helping to encourage musical excellence for young musicians in grades K-12. Volunteers serve as ushers during the performances.
Community Storehouse, an organization that will receive $40,000 and six volunteers this year to support its Dignity Closet Project program. Community Storehouse will use the funds to purchase personal hygiene products for Dignity Closet Packs to be distributed to students in Tarrant County. Volunteers will shop for and prepare personal hygiene product packs.
Fort Worth Drowning Prevention, to receive $30,000 and 12 volunteers for its Swim Safe Community Expansion Project. Funds will be used to cover program expenses to expand the Swim Safe program into Southeast Fort Worth's Stop Six neighborhood. Volunteers will assist students within the pool environment.
ACH Child and Family Services, receiving $20,000 and eight volunteers toward the Wichita Campus Wellness Program Project for youth in the ACH Emergency Shelter. The Wellness Program is a comprehensive program that includes classes and activities focusing on nutrition, exercise, job skills, art and other life and social skill-building experiences. Volunteers will help execute the Wellness Program.
MHMR Visions, receiving $20,000 and five volunteers to support the Be Strong Families Parent Café Project. This current program helps support parents raising children with development delays and disabilities. Volunteers will serve as Café hosts and assist with set up and tear down of the Cafés.
NewDay Services for Children & Families, granted $20,000 and six volunteers for the FOCUS (Families Offering Children Unfailing Success) for Mothers Project. JLFW funding will assist with room preparation and furnishing for this ongoing program that supports mothers who are at risk of losing a child to substitute care or are attempting to have a child returned to them. Volunteers serve as co-facilitators for the classes.
Recovery Resource Council, to receive $20,000 and six volunteers in order to fund and complete the Girls Teen Retreat Project. The Teen Retreat provides a unique opportunity for at-risk girls to strengthen life readiness skills and discover new interests that will empower them to see a healthy future. Volunteers will serve as mentors and role models to the attendees.
The Cliburn, which has been granted $20,000 and 12 volunteers to assist with the Eighth International Amateur Piano Competition Project. Funds are used to bring the Piano Competition to fruition in Fort Worth and support the organization in its endeavor to improve exposure and support of classical music. Volunteers will serve in a variety of ways, including working with competitors and their families.
In addition to these 11 Projects and more than 40+ additional volunteer Placements in place for this year, the League recently announced plans to build the first-ever Diaper Bank in Tarrant County. The goal of the JLFW Diaper Bank Initiative is to create an official diaper bank, serving as a mobilizer and connecter for diaper need in Tarrant County. Once the Diaper Bank opens on a to-be-announced date, diapers of all sizes – newborn, toddler and adult – will be available to be distributed to area agencies who will then provide the diapers to clients. League membership views this opportunity as a way to address poverty, as well as health needs, in our city and county, all the while providing a gift to the community in the organization's 90th year.
About the Junior League of Fort Worth
Founded in 1929, the Junior League of Fort Worth is a charitable nonprofit organization of women committed to promoting voluntarism, developing the potential of women, and improving communities through the effective action and leadership of trained volunteers. Its purpose is exclusively educational and charitable. Today, the Junior League of Fort Worth is comprised of more than 2,000 members and is part of the Association of Junior Leagues International which constitutes one of the largest, most effective volunteer organizations in the world. For more information please visit www.juniorleaguefw.org.
# # #
                                                                                                                                Contacts:
Luci Hoad, Communications Vice President, 817.875.8020
Katherine Curtis, Marketing/PR Chair, 972.822.4366