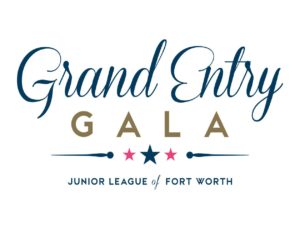 In partnership with the Fort Worth Stock Show and Rodeo, JLFW's Grand Entry Gala celebrates Fort Worth's cowboy culture and all Rodeo season has to offer. Always a night to remember, funds raised help fund The Junior League's Mission to promote voluntarism, develop the potential of women, and improve our community through the effective action of trained volunteers.
We will miss donning our cowboy hats and boots this year on that packed dirt floor, but we honor the tradition of the evening and season and what they mean for our League and our city.
You see, we don't get dressed in our finest and trot out to the Grand Entry Gala just because it's a great time. We do it because of the positive impact our attendance enables, and this year we are more dedicated than ever to continuing to make a lasting impact through our work in the Fort Worth community!
We humbly ask you to consider supporting us as you have in previous years. While there won't be a concert or dinner and dancing, we will not stop working to ensure the interruption to future funding for vital community projects and support is minimal.
We look forward with great anticipation to the day when we can pull on our boots and best western wear as we gather to celebrate rodeo season in person again.
2021 Grand Entry Gala Sponsorship Information