Junior League of Fort Worth Readies 13th Annual Christmas in Cowtown Holiday Gift Market for October 10-13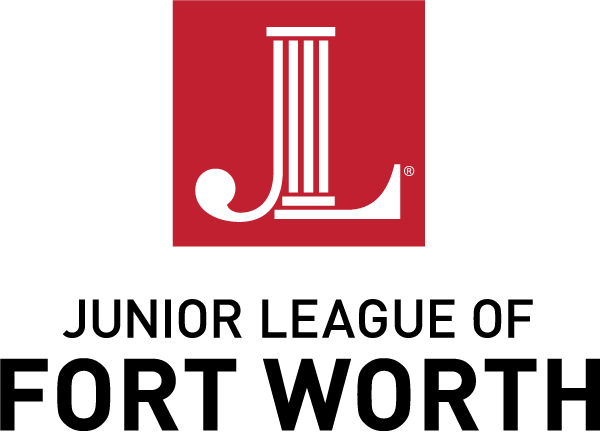 Local nonprofit to raise funds for its Mission; features 250 merchants to shop
FORT WORTH, Texas (September 18, 2019) – The Junior League of Fort Worth (JLFW)— a charitable nonprofit whose mission is to promote voluntarism, develop the potential of women and impact the community through trained volunteers—invites shoppers to come and celebrate the spirit of the upcoming holiday season at the 2019 Christmas in Cowtown Holiday Gift Market. The Market will be open from Thurs., Oct. 10 through Sun., Oct. 13, at the Amon G. Carter Exhibit Halls at Will Rogers Memorial Center.
Founded in 2007, Christmas in Cowtown is an annual juried show of more than 250 carefully selected exhibitors in a beautiful, holiday-themed setting. Merchants from across the country represent a wide range of shopping categories such as home décor, jewelry, clothing, children's products, gourmet food and more. An estimated 15,000 shoppers visited Christmas in Cowtown in 2018; more than 500 JLFW volunteers will be hard at work to bring this experience to life. Christmas in Cowtown is currently the largest fundraiser for the JLFW, having raised more than $4 million dollars to be invested in Fort Worth projects initiated by the League.
2019 marks the 13th year that the JLFW has hosted the Market in order to raise funds to support the League's Mission. Most recently, funding has included JLFW Projects in areas of impact such as of arts & culture, education, health & nutrition, life readiness and support of Fort Worth. In 2019-2020 alone, the League will gift $490,000 to support Projects at 11 area nonprofits: ACH Child and Family Services, Community Storehouse, Cook Children's Health Foundation, Fort Worth Drowning Prevention Coalition, Fort Worth Youth Orchestra, Historic Fort Worth, JPS Foundation, MHMR Visions, NewDay Services for Children & Families, Recovery Resource Council and The Cliburn (Amateur Competition).
This year's event, chaired by JLFW members Elyse Robinson and Julie Wilkinson, will bring a classic holiday experience to life—from traditional Victorian elements like top hats and evergreen wreaths to quotes and cityscapes that mimic a time period written about by famous Christmas authors. The League has chosen Olivia Kearney—a long-time League member, philanthropic leader and community organizer—as its Honorary Chair for the Market and is pleased to celebrate her leadership and impact in Fort Worth.
Ticket prices are $12 per guest, and there is no charge for children 8 and under. Public market hours are:
Thurs., Oct. 10 from 12 p.m. – 6 p.m.
Fri., Oct. 11 from 9 a.m. – 7 p.m.
Sat., Oct. 12 from 9 a.m. – 6 p.m.,
Sun., Oct. 13 from 10 a.m. – 4 p.m.
The Market will also include two special events aimed at providing a unique shopping and social experience for all attendees.
Cocktails in Cowtown Preview Party, the opening event, is planned for Wed., Oct. 9, from 6 – 9 p.m. This party features private shopping, local restaurant tasting stations, cocktails and live entertainment in an exquisitely decorated, Victorian wonderland setting. Complimentary valet parking and porter service is provided.
Making Spirits Bright Brunch & Private Shopping, a Thursday morning event, welcomes guests to enjoy brunch and private shopping from 9 a.m. to noon. Complimentary valet parking and porter service is also provided.
In addition to special events, Christmas in Cowtown provides shoppers the opportunity to participate in the Pick-a-Package program. Shoppers can pay $25 for a Pick-a-Package box containing a minimum of $50 in gift certificates from Christmas in Cowtown merchants and local businesses. Pick-a-Package runs the duration of the market or until all packages are sold.
"In 2019-2020, the Junior League of Fort Worth is celebrating 90 years of women committed to our Mission, our city and Tarrant County," says Ashley Freer, President (2019-2020). "By visiting Christmas in Cowtown, you're supporting our efforts to build a better community through volunteer work and project grants, and you're helping us to spark possibility in Fort Worth for years to come."
Tickets for Christmas in Cowtown can be purchased at the door during the Market, or in advance at ChristmasinCowtown.com.
About the Junior League of Fort Worth
Founded in 1929, the Junior League of Fort Worth is a charitable nonprofit organization of women committed to promoting voluntarism, developing the potential of women, and improving communities through the effective action and leadership of trained volunteers. Its purpose is exclusively educational and charitable. Today, the Junior League of Fort Worth is comprised of more than 2,000 members and is part of the Association of Junior Leagues International which constitutes one of the largest, most effective volunteer organizations in the world. For more information please visit www.juniorleaguefw.org.
# # #
                                                                   Contacts:
Luci Hoad, Communications Vice President, 817.875.8020
Devin Sanders, CIC Marketing/PR Chair, 979.966.2879