2018-2019 Board Announced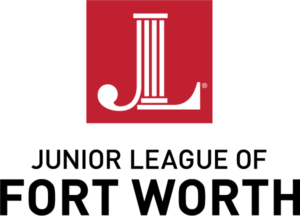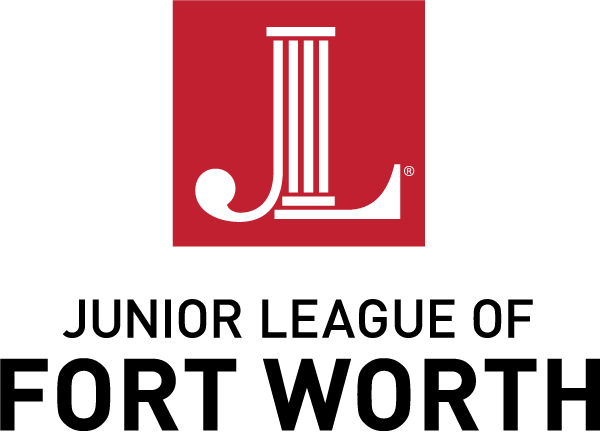 The Junior League of Fort Worth Raises $1 Million Dollars* to Benefit
the greater Fort Worth Community and Announces their
2018-2019 Board of Directors
JLFW Celebrates 89th Year with the WONDER of Women
FORT WORTH, June 19, 2018 – The Junior League of Fort Worth, Inc. (JLFW) celebrates its 89th year with a new president, Carrie R. Cappel, and the new Board of Directors for the 2018-2019 League year. JLFW's almost 2,000 members contribute over 50,000 volunteer hours annually to over 30 local agencies. Many of Fort Worth's treasures, such as Mayfest, Fort Worth Teen Court, The Parenting Center and The Women's Center were established or founded in part by JLFW.
The organization's theme for the year is WONDER of Women. During the year, JLFW members will focus on empowering, mentoring and encouraging each other.
"Junior League is an 89-year-old movement of like-minded women.  For almost nine decades, we have provided our members with the highest level of training so that they may serve the organization and our community.  At a time when other Leagues across the nation struggle to retain members, we are growing, thriving and expect to have the 10th largest membership by the end of the year," Cappel said.
JLFW is an organization of women committed to promoting voluntarism, developing the potential of women and improving the communities through the effective action and leadership of trained volunteers. In 2018-2019, JLFW will provide nine grants totaling $420,000 to local nonprofit organizations including Mothers' Milk Bank of North Texas, Fort Worth Dream Park, Women's Center, Make-A-Wish North Texas and Salvation Army.
"We are delighted to have the opportunity to provide Mothers' Milk Bank with a $100,000 grant to support its capital campaign for a new facility in southwest Fort Worth.  Junior League volunteers have worked with the Milk Bank since its inception in 2004, and we look forward to continuing our long relationship that helps serve premature infants and families across North Texas and beyond," Cappel said.
In 2017-2018, JLFW raised over $1,000,000.00* for the first time through its three largest fundraisers, Christmas in Cowtown Holiday Gift Market, Grand Entry Gala, and Rodeo Program Sales, a collaboration with the Fort Worth Stock Show & Rodeo.
Cappel joined JLFW in 2004 and has previously served as Community Vice President and Project, Research & Development Chair.  She is Senior Counsel in the Commercial Real Estate Section of Harris, Finley & Bogle, P.C.  Carrying on the sincere commitment to the Fort Worth community and its members, President Carrie R. Cappel is supported by the Board of Directors to lead the organization to new heights of voluntarism and involvement.
In addition, the 2018 – 2019 Board of Directors include:
Ashley Freer, President-Elect
Michael Anne Pritchard, Administrative Vice President
Sarah Washington, Finance Vice President
McKenzie Montague, Finance Assistant Vice President
Christal Atkinson, Community Vice President
Amy Patyk, Communication Vice President
Charity Aughinbaugh, Fund Development Vice President
Katie Stadler, Fund Development Assistant Vice President
Teresa Baker, Membership Vice President
Meredeth Belew, Education Vice President
Wendy Wright, Nominating Chair
Sandra Tuomey, Sustaining Advisor
The complete list of JLFW 2018-2019 Project grants include:
Mothers' Milk Bank 
$100,000 toward campaign for new facility purchase and expansion
Salvation Army 
$50,000 for upgraded commercial kitchen equipment
Make-A-Wish North Texas   
$50,000 for Wish Impact Fund in Fort Worth and creation of Wishing Room in new Fort Worth office
Fort Worth Dream Park
$50,000 investment in park with donation for Pavilion ($38,500), Gemini Slide Winder ($5,000), Giggle Jiggler ($4,500), and Bike Rack ($2,000)
The Women's Center 
$50,000 for critical phone system upgrade for violence, crisis, & poverty services
Wings of Hope
$35,000 to purchase a new tractor to use in covered arena where nearly 100% of services take place
Cristo Rey Fort Worth High School   
$30,000 to fund three-week training and orientation for 125 freshmen to participate in the Summer Training Institute that will prepare them for work study positions they will hold during the 2018-2019 school year.
Daniel Migael Foundation 
$30,000 to materials (540 frames and lenses) for one-day vision clinics for homeless, indigent and uninsured adults throughout the Metroplex
Community Storehouse
$25,000 to purchase hygiene items for hygiene packs to be distributed to approximately 1,667 students in North Tarrant County schools
Total grant funds:  $420,000      
Approved in 2016
Fort Worth Drowning Prevention Coalition
$15,000 to continue funding the expansion of neighborhood education throughout Fort Worth of water safety and life-saving skills.
*Funds are currently unaudited.
About The Junior League of Fort Worth
The Junior League of Fort Worth, Texas, Inc. is an organization of women committed to promoting voluntarism, developing the potential of women, and improving communities through the effective action and leadership of trained volunteers. Its purpose is exclusively educational and charitable. For more information on The Junior League of Fort Worth, visit www.juniorleaguefw.org or call 817.332.7500.
Click here to read a .pdf version of this press release.
###